On 19 September 2023, the Philippine Association of Academic/Research Librarians celebrated its 50th founding anniversary by honoring and remembering its exemplary pillars, friends, and supporters who made it possible for PAARL's storied existence since 1973 and to celebrate its Golden Anniversary on Tuesday at Kingsford Hotel Manila.
For their contributions, the following members were given the PAARL 50th Anniversary Special Awardees in recognition of their role in making PAARL the association it is now:
Sr. Ancilla Cabula
Sarah C. De Jesus
Fr. Paul M. De Vera, OSB
Atty. Myrna S. Feliciano
Dr. Estrella V. Manuel
Corazon M. Nera
Rozvida R. Rosal
Esperanza Sta. Cruz
Belen M. Vibar
Prof. Candida C. Agcaoili (Active involvement with PAARL)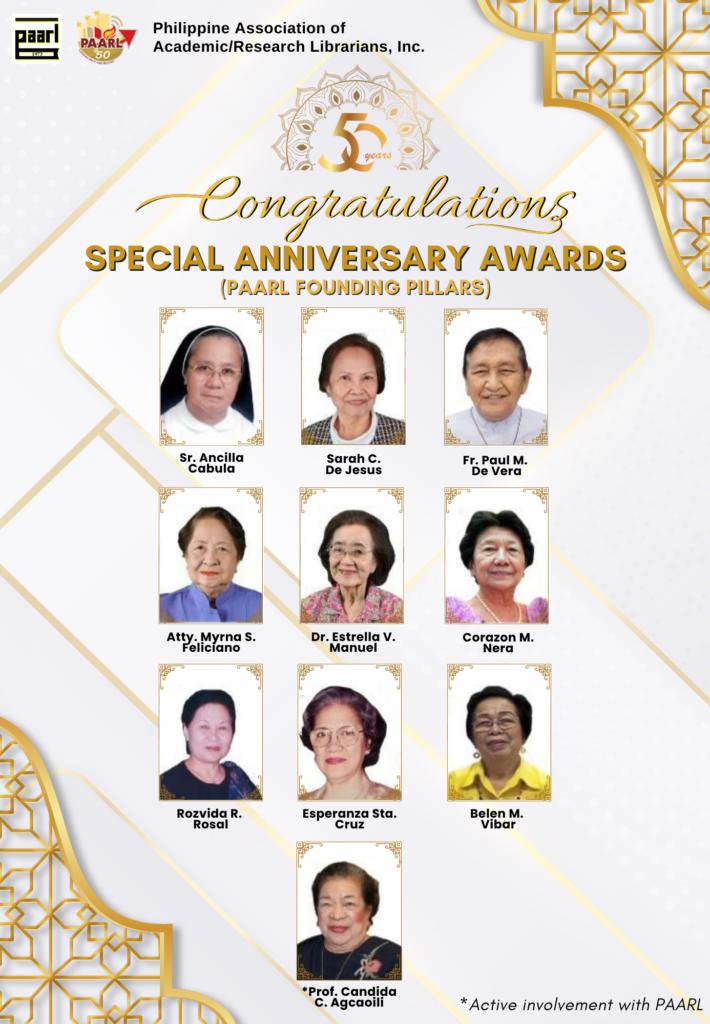 A surprise award, the Living Legends Award, were given to the following members for their service, love, and unforgettable dedication in helping the Association from then until now:
Salvacion M. Arlante
Corazon M. Nera
Rodolfo Y. Tarlit
Fe Angela M. Verzosa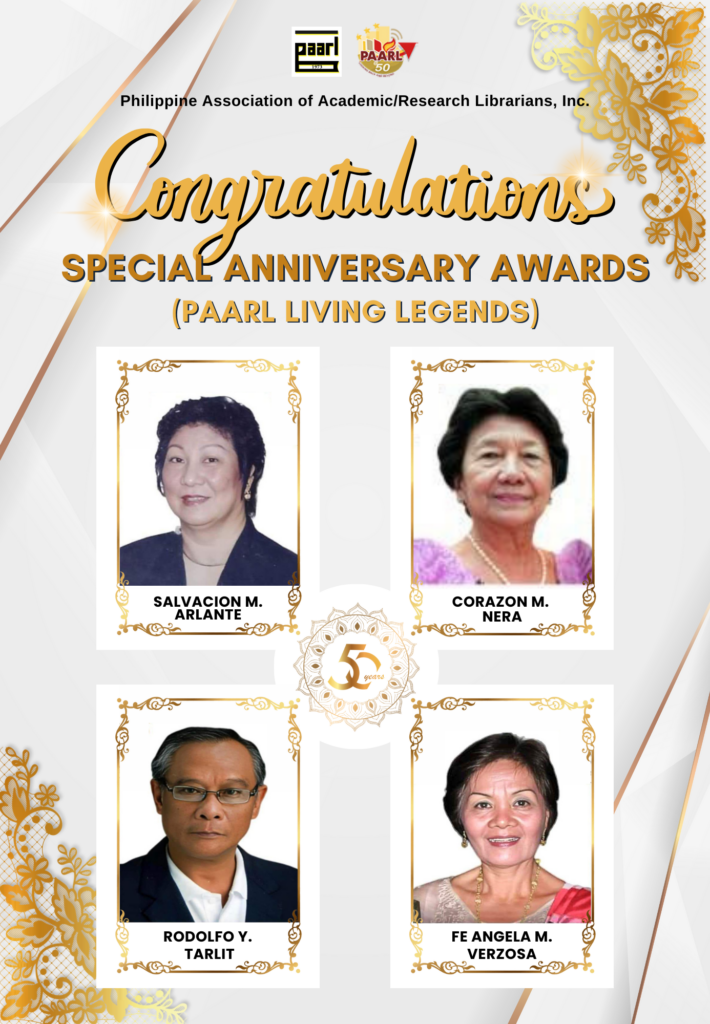 This celebration and the past activities of PAARL would not have been possible without the love and support of its generous and ever-present partners; they were recognized as Honorary Members for their special contribution to PAARL's success:
CE-Logic
Electronic Information Solutions Inc.
Libtech Source Philippines Inc./ iGroup Asia Pacific Ltd.
SAGE Publications Asia-Pacific Ltd.
JOVE
SERV Enterprise
Bibliotheca
GRB Enterprises, Inc.
Bookquick Marketing
Book Systems, Inc.
IEEE Xplore
Treasure and Learning Resources
EESM Bookstore
Phoenix Educational System, Inc.
EBSCO Philippines
NBS Educational Services (NBS College)
Forefront Books Company, Inc.
F&J de Jesus, Inc.
Golden Books Services
Jaffee Yee
Rosario M. Dayrit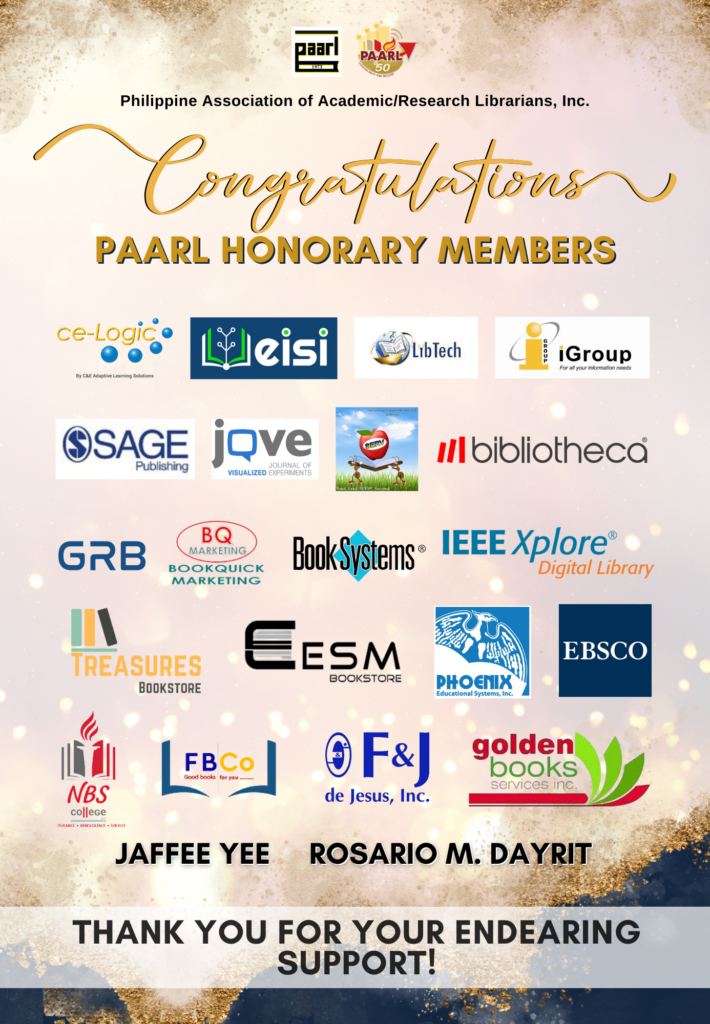 For those who missed it, the anniversary celebrations may be viewed via the FB Page of PAARL's 50th Anniversary.
PAARL is grateful to everyone who celebrated with us, made this event possible, and remembered us on this special and momentous occasion. Here's to 50 more years of PAARL!